A quick hit today. I got the Grounding Staff mostly put together. I started with a boyz choppa arm, lopped off the axe, put a a pin through what was left of the handle, and superglued a section of tubing in place:
Then I sat down in front of the TV watched Clone Wars on Netflix. I got carried away with the build and didn't get any WIP shots, but I do have these: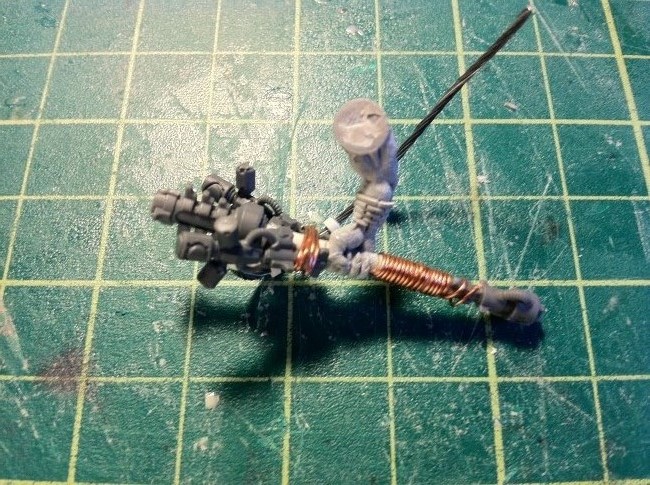 various Necron bits and wire. Not much to it to be honest, just trimming and lining things up. I lost my fine drill bits, so I'll pick up another set today so I can start wiring up all those batteries.
mtk...