Work on the trukk is progressing slowly, but moving forward. A series of shots:
Expanding on the simple cab shape by adding the armor patches. I bevel the crisp edges off an trim the clean corners so the plates don't look so sharp in the edges. It's much easier to rough the edges up before attaching them. I used a variety of techniques: Gouging with an Xatco blade, the edge of an emery board, Dremel with a grind wheel.
I normally wouldn't build struts like this, but I was having a heck of a time getting the shape of the roofline right.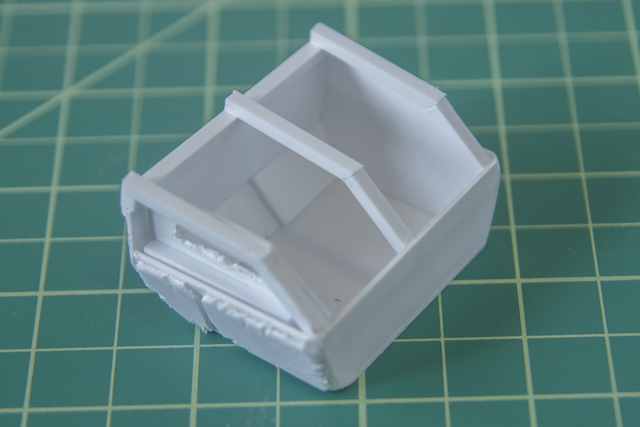 Here we are after some more detailing:
Now the roof is closed and all the patchwork is done, complete with gouging :
Rivets are next. I'll show some methods I've used and a new one, with new tools!