Objective Set 2- Hidden Objectives
Do you need to hide those pesky objective values? Keep'em hidden with these: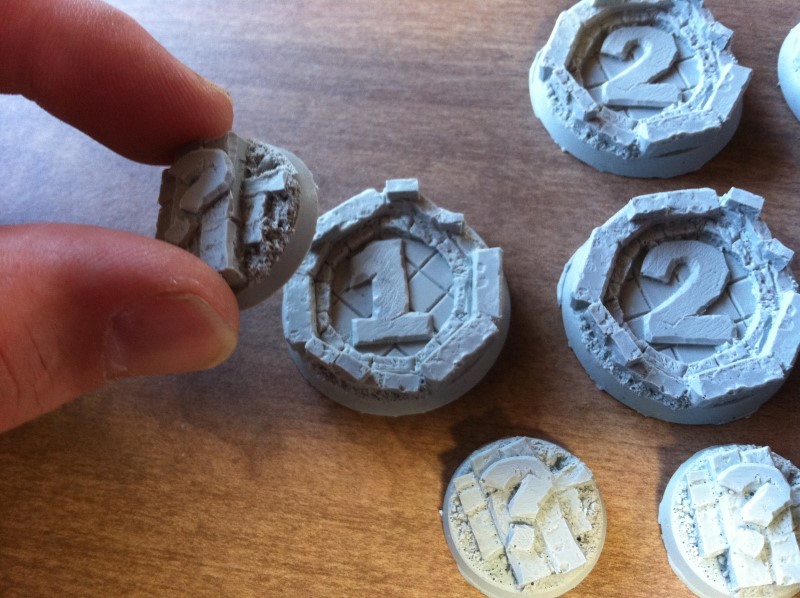 The kit includes one #1, two #2s, two #3s, and one #4 @ 40mm diameter. Six mystery markers @ 25mm diameter. Cast from resin. $10 + shipping USPS.
International shipping now available. Please note that costs may be high and it may be worth considering a group order.