Your right, I've been slow in posting. I guess I got busy filling orders. That being said I've been working on the Mini Scrap tanks. These are a shared personal/commission project. I'm designing them to be cast so once our production is done I'll be retooling them a bit and offering them for general sale. They are modular for ease of casting, plus I made sure that they can be mixed and matched to maximize their build flexibility. The masters are finished so here ya go:
3 Track sections. Sealed for ease of casting: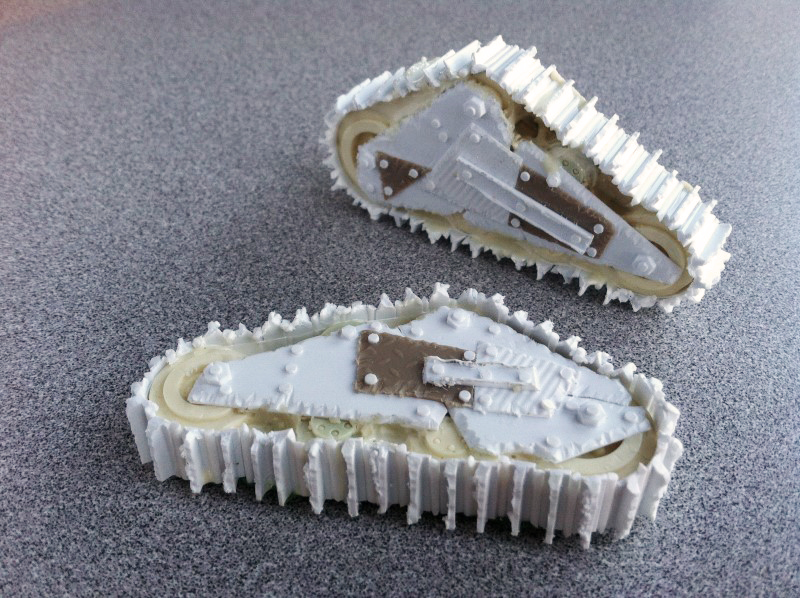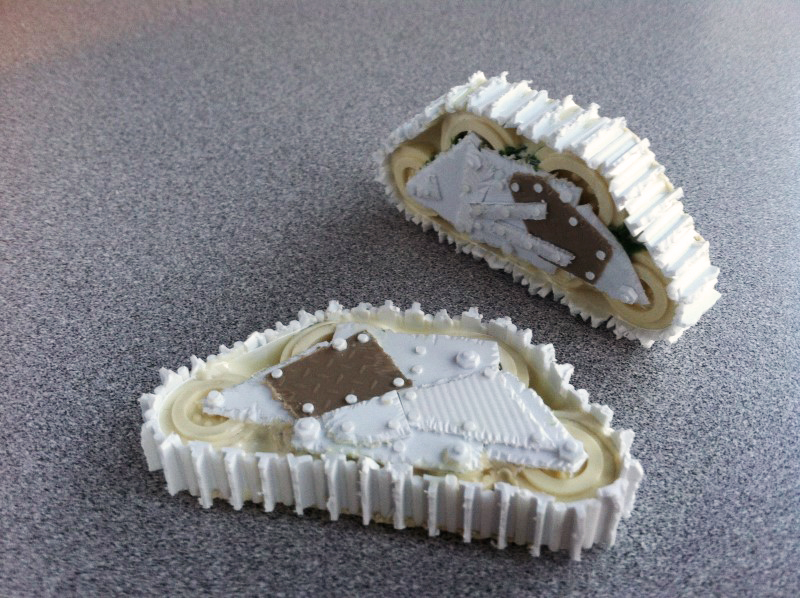 3 hulls: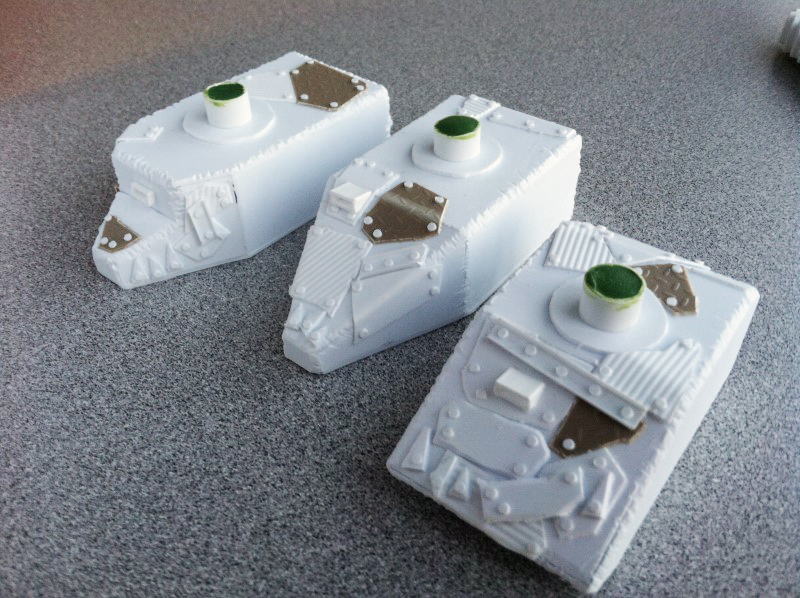 3 Turrets: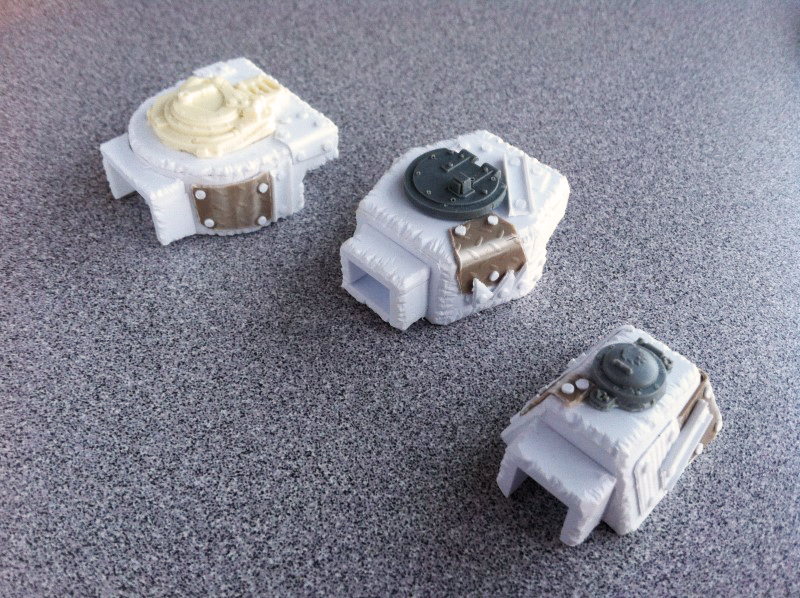 Here's some examples of the build combinations, never mind the turret height, the masters don't have the required holes: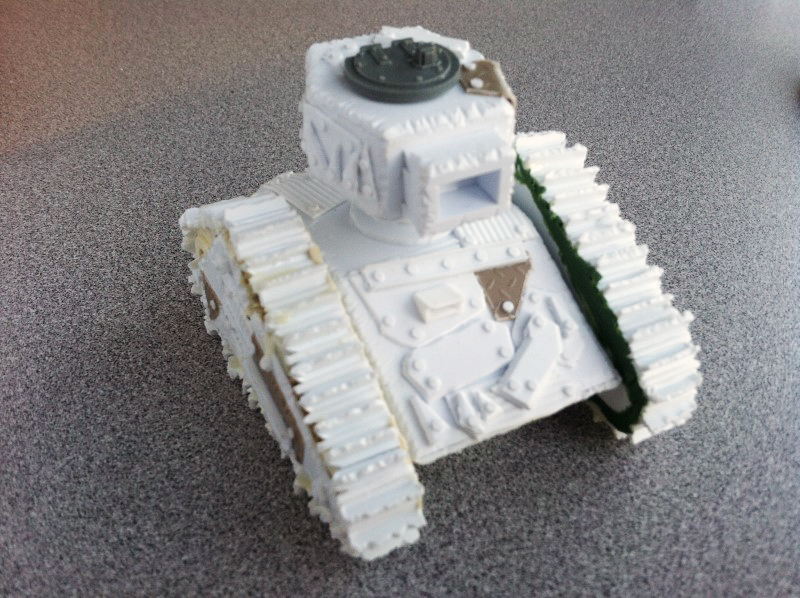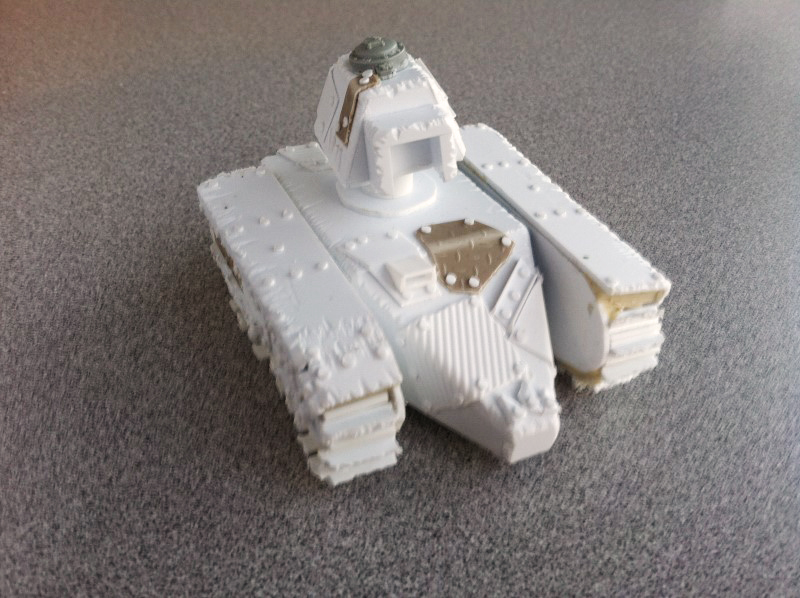 No weapons. There are lots of bits suppliers that have the weapon options you'd need. They look better than what I can cast up. That's what I'm going to do. Check out my Bits Supplier links for options.