My last trukk is in progress. This one is for the Skarboyz, and it'll be snazzy. I've got the chassis ready:
Ooo, what could it be?
I close up of the front axle: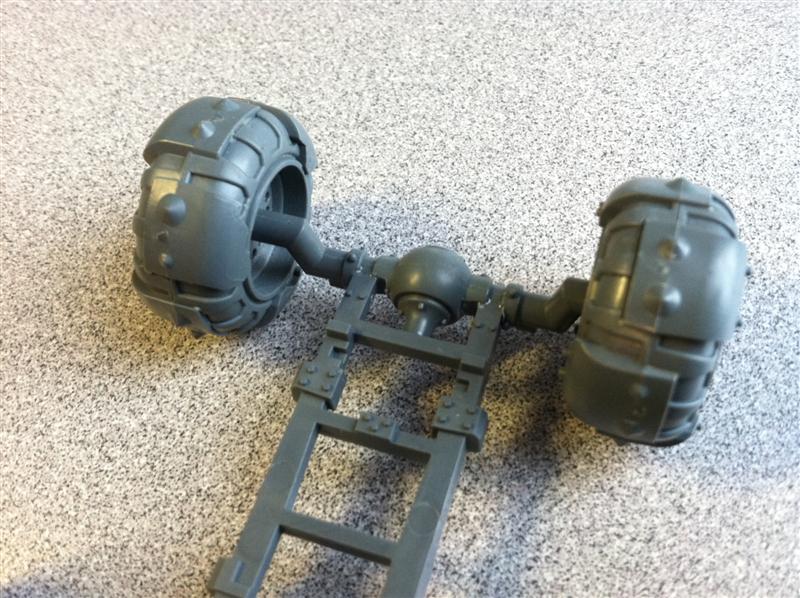 Super simple so far. The rear axles are standard trukk axles flipped over. The front is actually another rear axle flipped over glued to the very end of the chassis. I trimmed the front struts away from the chassis to make the low clearance. In this configuration the entire frame is level. I didn't have to trim or shim. What'll it look like when I'm done? You'll have to wait and see...