I needed 1 more trukk to load the boyz in. I started by using a the chassis I shorted some time ago and added more structure to lengthen and widen the bed. I glued the front axle upsidedown and on the top of the frame to drop the nose in the weeds. The rear axle had to be extended to accomodate the wider bed. The engine is the stock trukk kit:
I started the basic shape of the cab with cardstock, and covered the bed too:
Detail on the inside to show the roof stantion and joining method: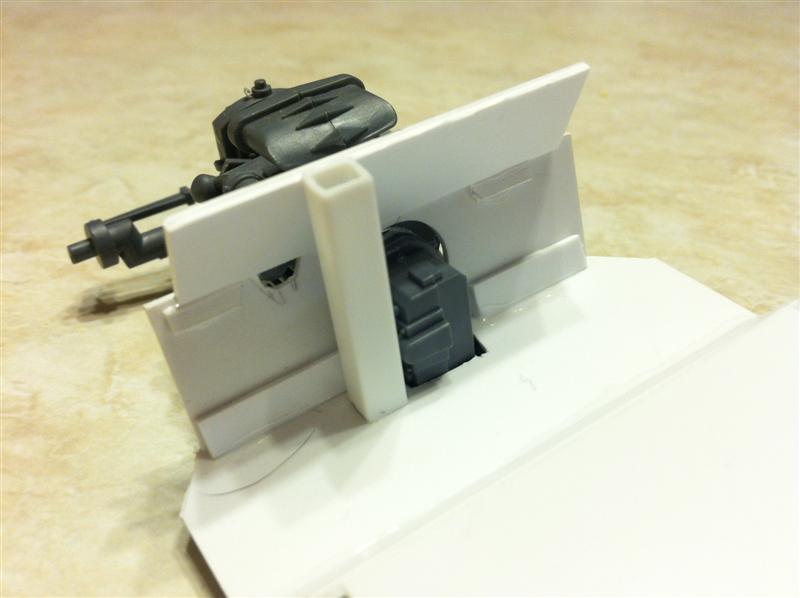 I've got tones of trukk bits from various trade so I want use as much as I can. The rear plate has been split in half with the halves flipped around to get a different fit, and the roof is out of the bitz box, but I think it came from a battlewagon.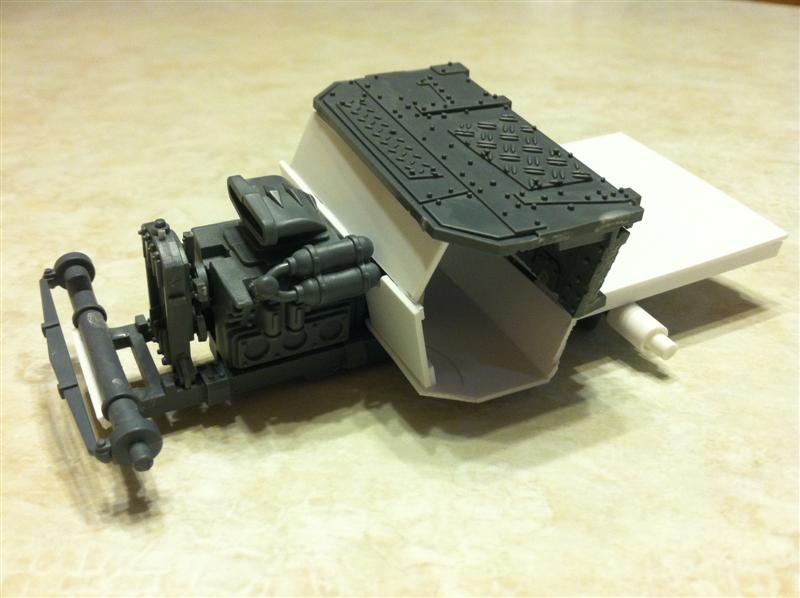 mtk...