Who likes updates? You do! Otherwise you'd be eating a samich or picking your toes. Not too much progress, but enough to warrant a post.
Armor plates on the sides attached. I did these at lunch at work, so no Dremel. Just tedious cutting and notching:
Placing my struts using 1/4in square rod to guide my right angles: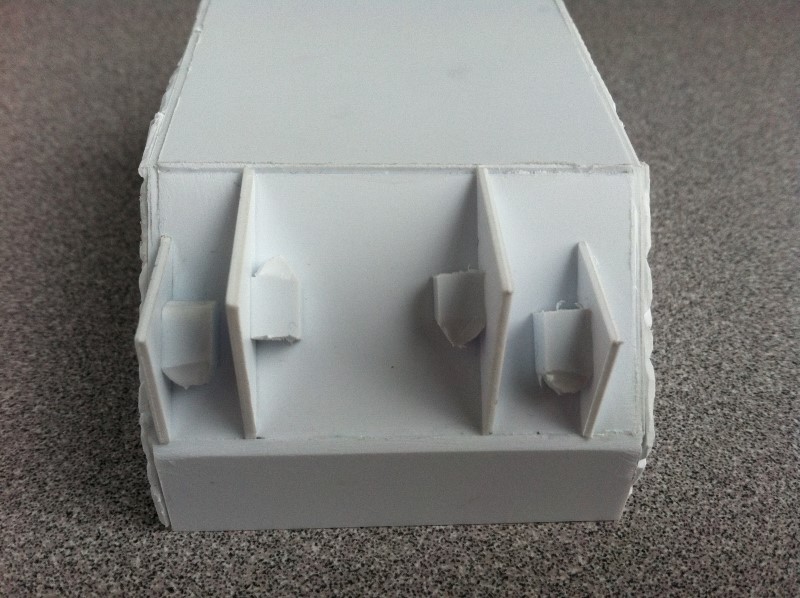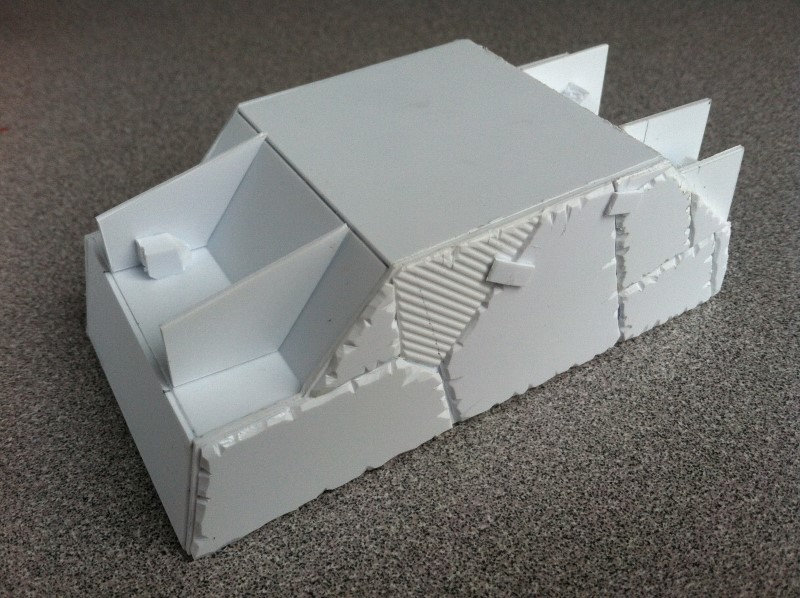 The plates added to the engine compartment and front end. I needed to hide some gaps at the front so I used textured stock. This stock is thinner than the 1mm I use on hulls, so it forms a bit easier. I use more liquid cement than normal to soften the sheet to really get it to form and stay where I want.
I also decided to build out the gun mantle a bit. You can see the struts in place to keep the upper and lower bit solid. This is my second mantle, the first was deeper and it didn't look right. I tore it off and rebuilt this one shallower, but covering more of the front to hide the old joins. This also gives me a bit more space to build a larger caliber gun. I'm thinking something stubby, more like a siege gun. As promised, I cast the hatch. I like it plain so I can add whatever I want, handles, optics, gun mounts, etc. Those things are way to tough to cast without being horribly complicated. Maybe I'll offer them up in the store. What do you think? Leave some feedback.
A clean butt. Full of potential. Fuel drums, exhaust manifolds, vent, scoops, cans of squig-brau.
mtk...