Hey, some actual progress. I got the front wheel started.
Glued two soy milk carton caps together and filled them with resin:
After filing, I cut and glued the hubs and the treads on.
Over the next couple of lunches I managed to get the detailing done on the wheel, distressed, rivetting and bolt heads :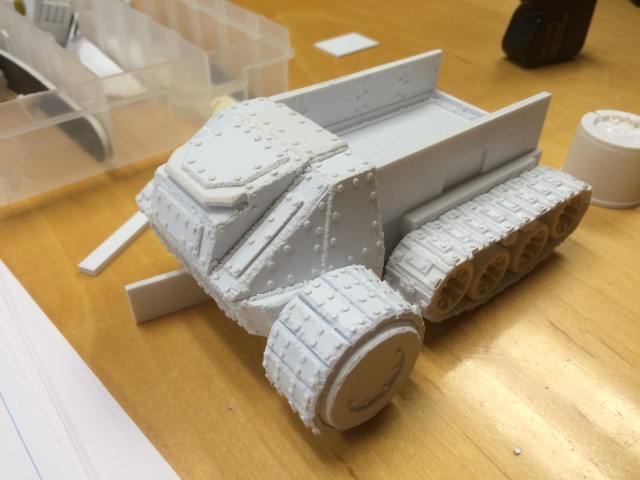 mtk..